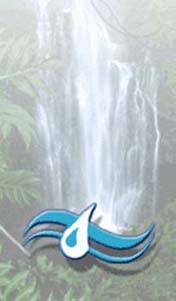 ---
Student Design Competition for Decentralized Wastewater Treatment
---
The Consortium is developing and conducting a student design competition for decentralized wastewater treatment to provide a forum for bringing young professionals into the field of decentralized wastewater treatment. The competition is designed to promote multi-disciplinary teamwork, enhance students' awareness of aspects of community and small-scale wastewater treatment, and embrace engineering, soil science, and public policy issues. It is envisioned that the student design teams will bring together college students in the fields of Soils and Environmental Science, Engineering, Landscape Architecture, and Public Policy Development to form a team to solve a community decentralized wastewater treatment problem. Each team will have a coach or facilitator. This coach or facilitator may suggest sources of information to the team, but not actually do work or tell the students how to do it, and their consultation time should be documented in the project report.
This design competition is being introduced in three phases. Phase 1 (Academic Year (AY) 2001-2002) developed and pilot-tested the design competition to two universities as a non-competitive prototype. Phase 2 (AY 2003-2004) modified the previous competition based on the feedback and results of Phase 1 and includes an invitation for all Consortium member institutions to participate. Phase 3 (AY 2004-2005) will again make any appropriate modifications to the design competition and will include an invitation to any institution that would like to participate.
The 2003-2004 Student Design Competition is open to all student teams enrolled in any member institution of the Consortium of Institutes for Decentralized Wastewater Treatment, as well as friends of the Consortium. This competition may be done in conjunction with design courses.
| | |
| --- | --- |
| Registration of teams | Through February 27, 2004 |
| Design competition projects due | May 21, 2004 |
| Oral presentation of top 3 designs | Annual NOWRA meeting, 7-10 November 2004, Albuquerque, NM |
Prizes*:
A cash prize will be awarded to the first-, second-, and third-place winners. The first-place team will receive $1000; second-place team $500; and third-place team $250. Travel funds available for top three teams to go to 2004 annual NOWRA meeting.
(* Organizers and sponsors reserve the right not to award some or all the prizes if the judges determine that the entries do not meet the competition criteria.)
Register online: [http://ag.arizona.edu/waterquality/Forms/DesignCompetitionRegistration/Index.htm] or
or contact a team member:
Kitt Farrell-Poe (928-782-3836; kittfp@ag.arizona.edu)
Mark Gross (501-575-8767; mgross@engr.uark.edu)
Members of a northeastern US community have come to your engineering firm to have help analyzing and designing its decentralized wastewater treatment and dispersal needs. There is a river that runs through the 100-property village, and because the bacterial levels in the river are increasing, the community suspects that the quality of the water in the river is being affected by the onsite wastewater treatment systems surrounding the river. The community was, at one time, a mining town, and thus residential development is dense along the river. There are individual onsite water supplies and septic systems of varying ages and quality. Reports of failing systems have been made, and in fact, a preliminary survey indicated that all the septic systems need to be replaced.
This community is interested in developing decentralized wastewater treatment system solutions to improve the water quality problems. However, they do not want a lot of unplanned growth; many think their systems are functioning adequately; and others are concerned with their ability to pay for improvements. They are very interested in what their options are and what your engineering firm recommends for construction and management.
Your engineering firm's design package needs to be submitted by 21 May 2004 to:
Dr. Kitt Farrell-Poe, Project Director
University of Arizona
Yuma Agricultural Center
6425 W. 8th Street
Yuma, AZ 85364
A discussion of the options considered and recommended village layout with the proposed decentralized wastewater collection, treatment, and dispersal system(s). Decentralized wastewater treatment and dispersal systems include onsite and cluster systems.
A set of wastewater (collection and) treatment plans and technical specifications (alternative technologies are encouraged). If more than one decentralized wastewater treatment and dispersal approach is being used, show one system/approach in detail with complete construction specifications with the remainder of the systems/approaches described as conceptual plans.
A plan for developing community buy-in with public hearings and town meetings (three meeting agendas and a one-page education and outreach document for one meeting) - See community profiles.
A sample easement form and calculate the number of easements the design plan needs.
A wastewater management plan (you should be considering EPA Onsite Wastewater Treatment Systems Management Models 1 through 5).

An environmental assessment of the proposed improvements in relation to the following issues:

Will not result in undue water or air pollution
Will not cause unreasonable soil erosion or affect the capacity of the land to hold water (stormwater)
Will not cause unreasonable dangerous or congested conditions with respect to highways or other means of transportation
Will not have an undue adverse effect on aesthetics, scenic beauty, historic sites or natural areas, nor imperil necessary wildlife habitat or endangered species in the area
Identifies how the plan impacts growth, public utility services, energy conservation
Identifies mechanism(s) for the final solution to be financially self-sustaining

Realistic rate calculations that include the following parameters:

project cost estimate
operating and maintenance costs
debt retirement/service
capital replacement (reserve) fund

A letter of transmittal addressed to Dr. Kitt Farrell-Poe.
An executive summary of the design, public involvement plan, and management plan to be used as the preliminary screening, submitted as both hard and electronic copy.
A list of people and firms assisting you in your work, their roles, and the approximate amount of time each person or firm assisted your team.
300 people in the design area
100 connections
each dwelling has three (3) bedrooms
every building and residence within the study area needs to be addressed in the final decentralized solution (decentralized wastewater treatment and dispersal includes onsite and cluster systems)
100% septic tank replacement
there is no mandatory participation in the management plan
test pit sites A, B, and C are municipally owned
test pit sites D and E are privately owned
you may not cut across Park Street
each residence has a drinking-water well upgrade of house and their septic tank downgrade of the house
there can be NO direct discharge into surface waters because of high incidence of recreational activities like swimming
30-year project life
the average income qualifies for low-to-moderate income loans and grants
this project is eligible for Rural Development funding
engineering drawings will be put onto paper no larger than 11" x 17"
no colored paper for either designs or design report
full set of design specifications for one (1) system if more than one system being designed
section for design calculations
Teams are encourage to include engineering students, soil/environmental science students, and public policy students.
This is a student project. Team advisors and other faculty may provide technical assistance, and their time shall be billed as consultant time, along with the attorney and regulatory consultant. Project teams are expected to follow the honor system, and truthfully report consultation hours.
All questions and answers will be posted through the discussion forum so that all participants obtain the same information.
The top three (3) teams, as determined from the review of the Executive Summary and set of design plans, will be expected to make an oral AND poster presentation at the annual meeting of the National Onsite Wastewater Recycling Association during fall 2004. Some travel assistance and funds for poster/presentation materials will be provided.
Teams will use the onsite wastewater treatment and dispersal regulations from the State of Maine.
National Decentralized Water Resources Capacity Development Project
Consortium of Institutes for Decentralized Wastewater Treatment
National Onsite Wastewater Recycling Association (NOWRA)
U.S. Environmental Protection Agency (U.S. EPA)
Water Environment Federation (WEF)

The 2003-2004 Committee Members are:
Material last reviewed: February 24, 2006